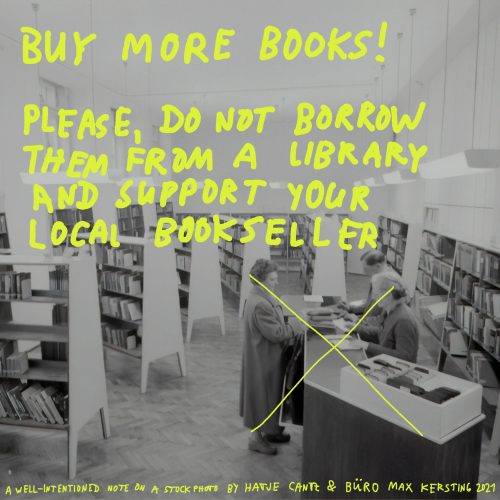 This pandemic has been a real challenge for artists, bookstores, book distributors, manufacturers, and publishers. As a community of print enthusiasts, we tried to support each other as best we could, to find new ways to publish, promote and send you new titles.
With our BUY MORE BOOKS campaign, we want to get out there once again and share awareness of the importance of supporting the book industry. Don't miss the chance to support your local bookstores and all the people who bring art and culture into your homes in these complicated times.
Special thanks to Max Kersting for the great visuals for the BUY MORE BOOKS awareness campaign.